With more ways to use CBD products than ever before, folks wonder about the different effects and dose recommendations when CBD is taken sublingually or vaped. This article will dive into both of those questions and recommend other ways to use high-quality CBD products.
How CBD Works
To begin with, CBD or cannabidiol is one of the chemical compounds found in hemp. It does not have the psychoactive effects associated with tetrahydrocannabinol (THC), which is also found in industrial hemp to a much lesser extent (0.3 percent or less by law).
CBD interacts with the body's endocannabinoid system (ECS). This system is responsible for maintaining balance in the body, known as homeostasis. CBD can help to restore balance by interacting with cannabinoid receptors in the ECS.
The goal of using CBD products like CBD tinctures or vape juices is to introduce CBD into your system to circulate and eventually reach the various ECS receptors in your body.
So, how does this relate to taking CBD sublingually or vaping it? Let's explore that now.
Taking CBD Sublingually
When CBD is taken sublingually, it means that you place it under your tongue and hold it there before swallowing. Some companies say 30 seconds is okay, while others recommend up to two minutes. Holding the CBD oil in place under the tongue allows it to be absorbed through the mucous membranes in your mouth.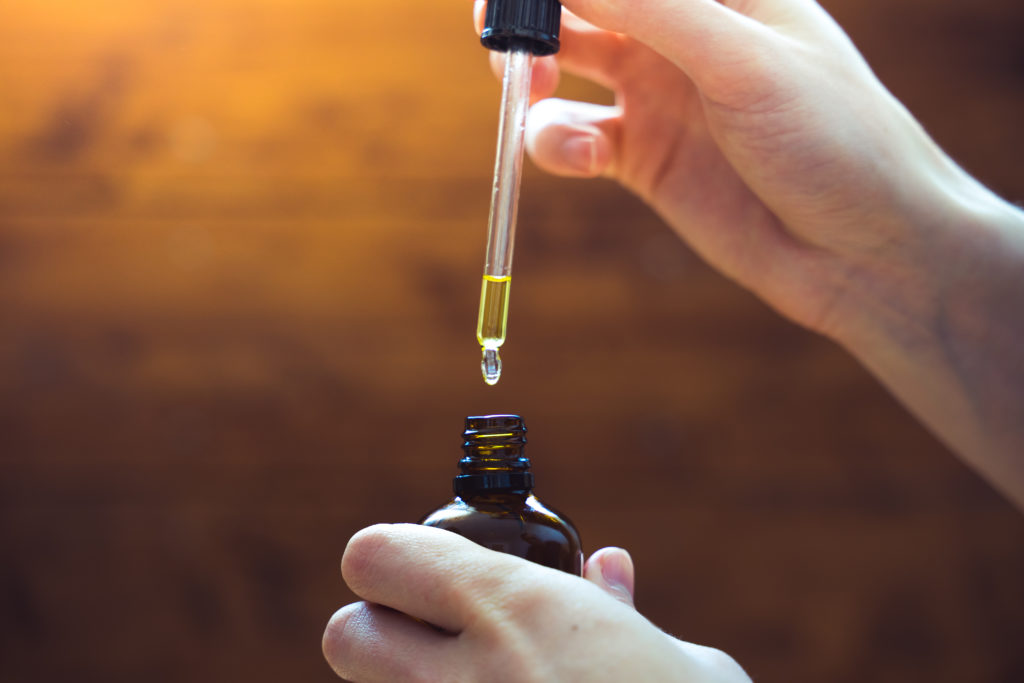 When you take CBD sublingually, it's absorbed by blood vessels and effectively bypasses the first-pass metabolism process, which is the process that breaks down compounds as they travel through the liver. This is why sublingual CBD products are often thought to be more potent and effective. In fact, they offer the second-highest level of bioavailability of all CBD products, and people tend to notice the effects quite quickly — often within 30 minutes.
Another benefit of taking your CBD sublingually is that it's generally made with a more potent CBD concentration, meaning you don't need much to make it work. It also comes in an oil, which allows for precise dosing and great flavors.
Suppose you're just starting out with CBD tinctures or oils. In that case, we recommend beginning with a lower dose and gradually increasing it until you find the amount that works best for you. For example, 20 mg once a day is usually a good starting point. After this, you can increase your serving size by 10 mg per week until you find your sweet spot.
Vaping CBD
The first thing to know about vaping CBD is that it's not the same as taking CBD sublingually or ingesting it with edibles like CBD gummies. When it comes to vaping, you're actually heating the CBD oil and inhaling the vapor. But you can't vape regular CBD oil. Instead, you need to use specific CBD vape oil, also called CBD vape juice or CBD drip.
What makes CBD vape oil different is the method of delivery. Vaping works by heating the CBD concentrate to a point where it becomes liquid and then vaporizing it. When you take in this form of CBD, it travels through your lungs and goes directly into circulation. As a result, it offers the highest bioavailability of all CBD products.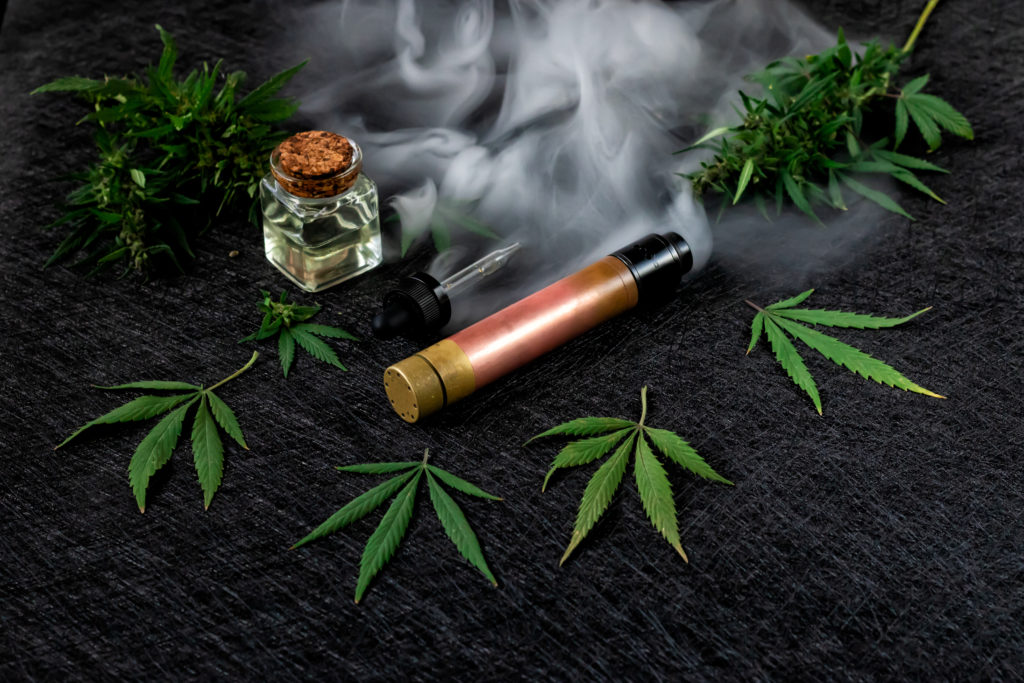 When you vape CBD oil or vape juice, the effects tend to be quick, so you may notice results within 10 minutes of vaping. Also, because it's inhaled and the bioavailability is higher, you tend to need less concentrated CBD to get the same effects you'd get from higher concentrations of ingestible or sublingual CBD.
However, there are a few things to keep in mind when vaping CBD oil. First, you need a vape pen or device to do it. Second, not all CBD vape oils are created equal, and some are more potent than others. Third, you may need to experiment a bit to find the proper dosage and the right CBD vape oil or juice for you.
There is no exact recipe for how much CBD is in each puff, draw or pull. That's because different people have different vaping styles. However, if you know the potency of your CBD vape juice (mg/mL) and the liquid capacity of your vape tank (usually listed in mL), some simple math will give you the answer you're looking for.
Example: You have a 30 mL CBD vape oil bottle containing 2000 mg of CBD. That means each mL contains 66.6 mg of CBD (2000/30). So if your vape pen has a 2 mL tank, you will have approximately 133.3 mg of CBD in it.
The amount in our example is probably more suitable for experts. However, if it seems too high for you, try opting for a lower concentration of CBD vape juice, like 1000 mg or even 500 mg per bottle.
Other Ways to Take and Use CBD Products
Vaping CBD and taking it sublingually are both optimal methods of adding this fantastic cannabinoid to your daily routine. Other popular methods include ingesting CBD in gummy or capsule form or using CBD topical creams and roll-ons.
Whatever method you choose, be sure to select a high-quality CBD product from a reputable company. At The Green Claw, we feature brands that use the finest ingredients and whose CBD is sourced from organic, American-grown, industrial hemp. There are never any fillers or additives, and products offered are lab tested for quality and purity.