Over the last few years, the explosive popularity of CBD products was brought about by changes to laws governing the growing and harvesting of industrial hemp. And thanks to these federal-level changes, products made from industrial hemp, including those that feature CBD, were also legalized in the process.
Of all the different CBD products on the market today, CBD tinctures are one of the most popular and widely talked about. But if you're unfamiliar with them, you probably have a few questions about how to and why you should consider using CBD tinctures. In this article, we'll try and answer those.
What Is a CBD Tincture?
A CBD tincture is a liquid typically found in a small opaque or amber-colored bottle with a dropper lid. It is a concentrated form of CBD, making it both ideal and convenient to take.
Tinctures are a traditional method of extracting compounds and materials from plant and animal matter using ethanol baths. This was done to harness their benefits and medicinal properties in highly concentrated forms that could also be easily preserved. It's a practice that dates back thousands of years, all the way to the time of the Egyptians.
Nowadays, "tincture" is a more widely used term and includes products that use carrier oils instead of alcohol. An example of this is the oil-based tinctures from The Green Claw that increase the bioavailability of the CBD using C8 MCT oil from organic coconuts.
Getting to know CBD Tinctures
As we mentioned, some CBD tinctures will make use of carrier oils. Our preference is for C8 MCT oil because of its various benefits, such as higher energy levels and increased mental functioning.
You'll also be able to find various potencies when it comes to CBD tinctures that you may not get with other CBD products. In addition, each bottle will display the tincture's strength per bottle and per serving. This means the amount of CBD that is contained in the bottle as a whole and how much a full dropper of the tincture includes.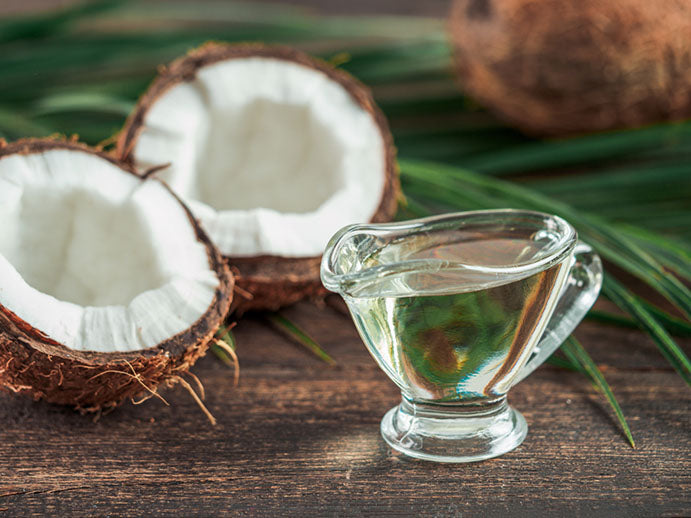 This kind of system makes it easy for novices and experts alike to get the dose they need to feel the benefits they're after.
CBD tinctures are also now available in a wide variety of flavors. Traditional CBD tinctures had an earthy flavor that wasn't appealing to everyone who tried it. Now, coffee, chocolate and fruit-flavored tinctures are widely available.
Lastly, you'll want to note whether you're getting full spectrum, broad spectrum or isolate when it comes to CBD tinctures. Full spectrum CBD products include not just CBD, but a host of other beneficial cannabinoids and terpenes. This may include THC, but never more than 0.3 percent by law. Broad spectrum will omit the THC, but contain many of those other beneficial compounds. Isolate is pure CBD with nothing else.
How to Take CBD Tinctures
Taking CBD tinctures is very easy, and you have two options.
The first is taking the tincture sublingually, which means under the tongue. Simply deliver the recommended serving using the provided dropper and hold it there for 30 to 60 seconds before swallowing. This allows the CBD to absorb through that soft tissue under your tongue and enter into your system. It is also the fastest way to make this happen.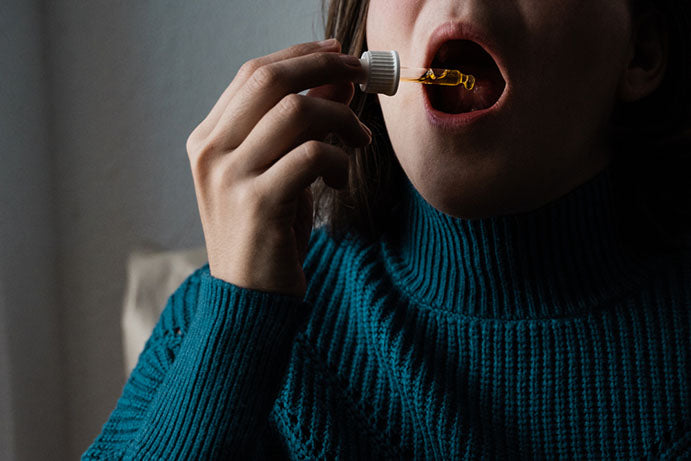 Another great way to use CBD tinctures is by adding them to drinks or food. This is a far less precise method of getting your CBD, but can be a fun way to use the various flavors on the market. For example, citrus-flavored CBD tinctures go well in salad dressings, fruity ones in cocktails and chocolate or coffee-flavored ones in — yes, you guessed it — coffee. Ingestion isn't quite as quick for delivering CBD into your system because it has to make its way through your digestive system first, but rest assured, it'll get there.
Read more about delivery methods and other considerations when considering how long CBD products take to work.
Buying CBD Tinctures
Buying CBD products online is generally the way to go. The ease of online shopping and delivery speed these days make it all quite simple and efficient. As well, you get access to various products and companies that brick-and-mortar shops may not stock. This increases your options beyond CBD tinctures to also include other items like CBD gummies and CBD topical creams.
Best of all, online shopping for CBD products is also a great way to ensure discretion if privacy is important to you.
When it comes to buying CBD tinctures, you'll want to search for a reputable company that uses third-party testing to ensure the safety and quality of its products. Any retailer worth buying from will post their certificates of analysis or make them available if you contact them.
Lastly, when placing an order for CBD tinctures, pay attention to your flavor choice and potency to avoid any disappointments when your product arrives.