HALO Products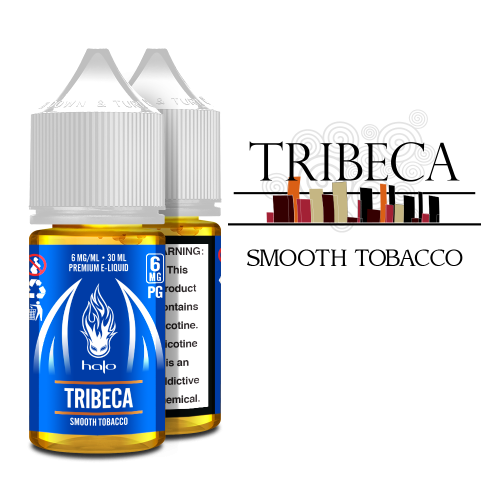 What goes into making premium E-liquid is hard work and attention to detail—that's what sets Halo apart.
We refuse to cut corners or rush the process to get our products to market faster. We take our time, we get things right and we do everything possible—at every juncture—to make sure you're receiving the most consistent, high quality E-liquid on the market.
DEVELOPMENT
Before a new e-liquid formula is ever sent into production, its nicotine concentration is tested via High-Performance Liquid Chromatography (HPLC) and Nuclear Magnetic Resonance Spectroscopy (NMR) to ensure the safety of our customers. We use only the highest quality United States Pharmacopeia (USP) Grade Nicotine, Propylene Glycol and Vegetable Glycerin. All of our flavorings consist of Flavor and Extract Manufacturing Association approved food additives.
PRODUCTION
Halo formulas are blended by trained chemists using precision mixing and filling equipment. All of our premium E-liquid is prepared to current industry best practices.
All of our premium E-liquid is prepared in accordance with rigorous internal processes. The E-liquid is then given time to properly steep. Steeping is vital to the taste and quality of the E-liquid. It allows all of the ingredients to properly marry, which in turn provides you with the best possible flavor. An E-liquid that is mixed on the spot, right in front of you—as is practiced by many vape shops and manufacturers—will not taste the same in a week as it does right then and there. That's because the E-liquid began to steep. Halo premium American Made E-liquid is already steeped by the time you open the bottle—no waiting necessary.
PACKAGING AND LABELING
It's also possible for E-liquid to steep too long. It doesn't really go bad, per se, but it may no longer maintain the flavor the manufacturer intended. That's why Halo takes special care to include a Best-by date on all of its labeling. All Halo E-liquids also come with Trackable Lot Numbers that let you source each batch, a list of ingredients used and the E-liquid's nicotine level.
Halo CBD
Our premium vape products, CBD Isolate and full-spectrum CBD hemp formulas are now available for your favorite vape device. We offer an assortment of products in addition to standard vape juice including mini starter kits, disposable vape pens, CBD replacement pods, tinctures and topical creams. All our CBD vape products are formulated from USA sourced, pure ingredients to provide you with the highest quality vape juice.